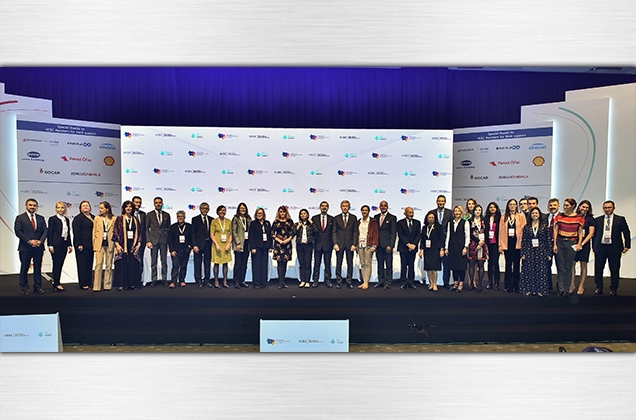 Submitted by temelzeynep on October 25, 2019
"Clean Energy, Science and Women Leaders in Technology" Conference organized by Sabanci University Istanbul International Energy and Climate Center (IICEC), Sabanci University Corporate Governance Forum (CGFT) and Hello Tomorrow was held on October 22, 2019.
The panels, which were attended by world-renowned names as speakers, featured successful strategies and experiences of women leaders with a focus on clean energy, science and technology.
In her opening speech, Chairman of Sabancı University Board of Trustees Güler Sabancı stated that women still constitute less than half of the workforce in clean energy, science and technology and are not adequately represented at decision-making levels. Güler Sabancı pointed out that the participation of women in the decision-making process increases productivity.
Güler Sabancı continued: "Studies show that gender diversity, especially in the energy sector, increases profitability and increases efficiency. From this point of view, many initiatives on clean and renewable energy contribute to women's empowerment. According to the figures of the United Nations, women make up 52 percent of the world's population, while the proportion of women researchers in science is only 30 percent.