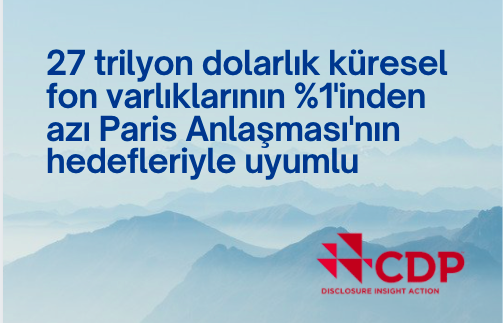 Submitted by hazal.bastimur on November 8, 2021
Analysis of over 16,500 investment funds worth USD $27 trillion has revealed that under 0.5% of the assets are currently aligned with the Paris agreement's temperature target of 'well-below 2°C'.
When considering Scope 3 emissions – most commonly the use of a company's products or emissions in the supply chain – the percentage of funds aligned to the Paris agreement drops from 0.5% to just 0.2%, or just 65 individual funds.
The data from non-profit CDP, shows that the vast majority of global funds assessed – worth over $27 trillion – are currently invested in assets with an expected temperature path of over 2.75°C of global warming.
Overall, just 158 individual funds were assessed at 'well-below 2°C', while over 8,000 (62% of assets) were temperature scored at above 2.75°C. 102 funds were temperature rated at 1.5°C, the more ambitious goal of the Paris agreement.