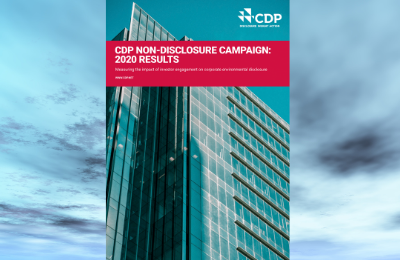 Submitted by firuze.alpaydin on May 25, 2021
Our annual Non-Disclosure Campaign offers investors the opportunity to actively target companies that have received the CDP disclosure request on behalf of investors but have not provided a response. The objective of the campaign is to drive further corporate transparency around climate change, deforestation and water security, by encouraging companies to respond to CDP's disclosure request.
Please click here to reach the report.