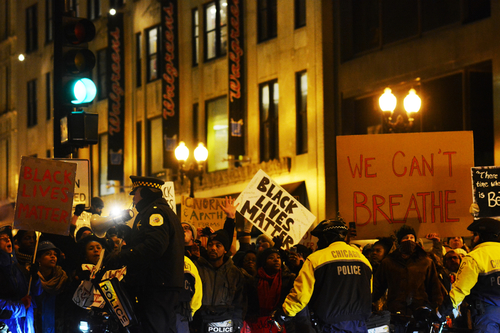 Submitted by firuze.alpaydin on July 1, 2020
As CDP, our mission has always been to be part of a thriving economy that works for people and planet in the long term.
In our work, we have been focused not only on the environmental dimension of sustainability but also on its social dimension. We dream of a tomorrow where the net zero carbon goal and an economy that uses natural resources more efficiently is achieved. But more importantly, we dream of a future where all the people benefit from these healthier conditions of environment.
It is possible to see that clearly by looking at the questionnaire of CDP Cities Program. We request the municipalities to measure and disclose how the vulnerable groups have been affected from environmental risks. Because we know that environmental issues including climate crisis do not affect all the people equally and environmental risks and social injustices always intersect.
For instance, according to the Guardian, the disproportionate impact of COVID-19 on people from ethnic minorities in the UK is a result of the high air pollution levels of the areas they live. Ethnic minorities in the UK are known to generally experience higher levels of air pollution, and there is growing evidence around the world linking exposure to dirty air to increased coronavirus infections and deaths. Winston Morgan, a toxicologist and clinical biochemist at the University of East London, said: "The fact that we can map death rates from Covid-19 on to almost all other negative societal outcomes is all the evidence we need to know the main problem is with structural racism."
Similarly, around the USA deteriorating municipal water infrastructure has a devastating effect, particularly on African American women and children. Bottle-fed infants, who consume mostly formula mixed with tap water, can ingest high levels of lead. As a result, African American children are three times more likely than white children to have elevated blood lead levels.
Recently, we witnessed how environmental risks and social injustices intersect in Turkey during the COVID-19 outbreak. People with low income who could not pay their water bills faced a greater risk during the COVID-19 outbreak. However, some municipalities have quickly developed solutions (Bill on the Hook Campaign etc.) that will guarantee everyone's access to water to combat the COVID-19 crisis. This showed us once again the importance of local authorities for eliminating environmental issues and providing community health. As CDP, we are delighted to collaborate with municipalities on providing better conditions for the community.
Finally, we at CDP stand with Black Lives Matter, and we mourn with the families of George Floyd, Breonna Taylor, Ahmaud Arbery and far too many other victims of a system that has failed Black communities for much too long.