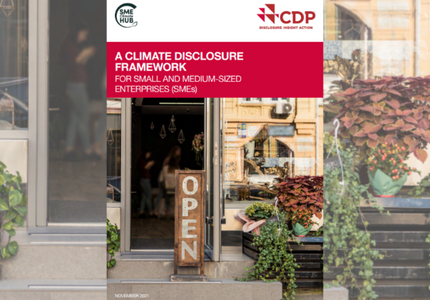 Submitted by selincene on February 18, 2023
A significant proportion of the world's businesses are small and medium-sized enterprises (SMEs). Globally, micro-enterprises (SMEs with fewer than ten employees) account for 70% to 90% of all firms. As such, SMEs play an important role in reducing global emissions and bringing innovative climate solutions to the market.
CDP's this - open for anyone to use - framework can be used directly by SMEs to guide their reporting of climate impacts and strategies to multiple stakeholders. It can also be used by SME support organizations (such as consultancies) and data collectors to guide SMEs in climate disclosure.