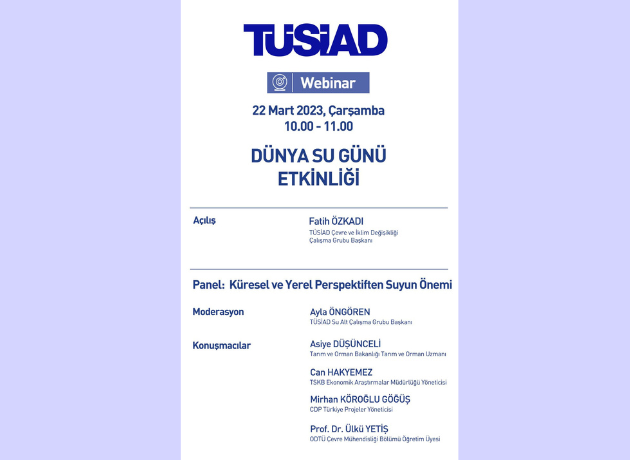 Submitted by isil.oral on March 23, 2023
On Wednesday, March 22, TÜSİAD Environment and Climate Change Workspace held a webinar as part of World Water Day. CDP Turkey projects Manager Mirhan Koroğlu Göğuş took part as a speaker in the panel held with the theme of "The Importance of Water both from a Global and Local Perspective". In her speech, she evaluated the performance of the private sector in the world and in Turkey on water, and explained what steps should be taken in terms of transparent reporting of water-related data.
You can access the recording of the panel from the youtube channel of TÜSİAD or can simply click here.