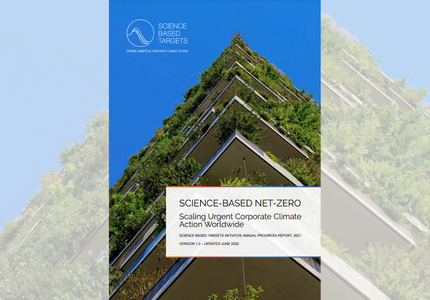 Submitted by isil.oral on March 31, 2023
The Science Based Target initiative (SBTi)'s latest progress report found that "a typical SBTi-approved company has reduced its annual Scope 1 and 2 emissions at a linear rate of 8.8% since setting its targets, while 4.2% is the annual reduction required by SBTi for a 1.5°C trajectory alignment." The progress report also found that companies with validated SBTs are achieving reductions at a faster and more ambitious pace than the economy as a whole. It is encouraging to see that companies are on average over-achieving their targeted reductions. This report examines what mitigation strategies are being pursued to achieve these ambitious reductions.
To access the full report, please click here.