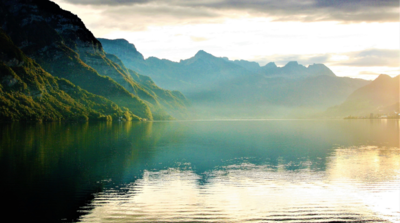 Submitted by nuraltin on January 11, 2021
Five leading organisations in sustainability and integrated reporting, who published a shared vision for a comprehensive corporate reporting system earlier this year, have taken a next practical step together. Today, coinciding with the fifth anniversary of the Paris Agreement on 12th December, the group published a paper that addresses one part of this system: standards for reporting on enterprise value, brought to life with a prototype climate-related financial disclosure standard.
CDP, the Climate Disclosure Standards Board (CDSB), the Global Reporting Initiative (GRI), the International Integrated Reporting Council (IIRC) and the Sustainability Accounting Standards Board (SASB), have co-authored an illustration of how their current frameworks, standards and platforms, along with the elements set out by the Task Force on Climate-related Financial Disclosures (TCFD), can be used together to provide a running start for development of global standards that enable disclosure of how sustainability matters create or erode enterprise value.
Following the paper's launch, the five are co-hosting a webinar on 12 January 2020 at 3pm GMT, where the CEOs of each organisation will come together to further outline the concepts and motivations behind the paper. Click here to register.
Click here to view joint paper.
The full news can be found here.