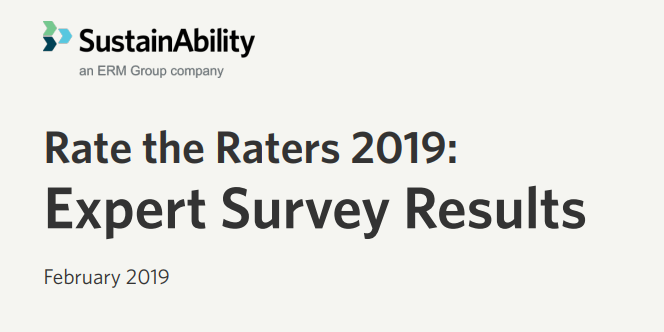 Submitted by temelzeynep on March 5, 2019
In 2010, SustainAbility launched a multi-phase research program, Rate the Raters. The program was designed to influence and improve the quality and transparency of corporate sustainability ratings.
This first report represents one of the two Rate the Raters outputs that are planned for publication in 2019. It reviews the key insights from surveys of over 300 sustainability professionals in corporate, NGO, government, academic and other sectors. The second report, to be released later this year, will analyze the investor perspective and insights collected through a survey and interviews.
According to the report, in 2018 the percentage of professionals who rated CDP's ESG ratings as "high quality" is 67% and CDP ranks first. When the ratings are divided in two regions – North America and Europe- it is observed that CDP data is seen as high quality and transparent, and it ranks number one in both of the regions. In North America the percentage of the professionals who view CDP data as high quality is 74%, and in Europe it is 67%.
The responses coming from think tanks, academicians and NGOs also prove that CDP data is seen as "high quality"; the percentage of professionals in these fields who rated CDP data as "high quality", and placed it in second place, is 60%.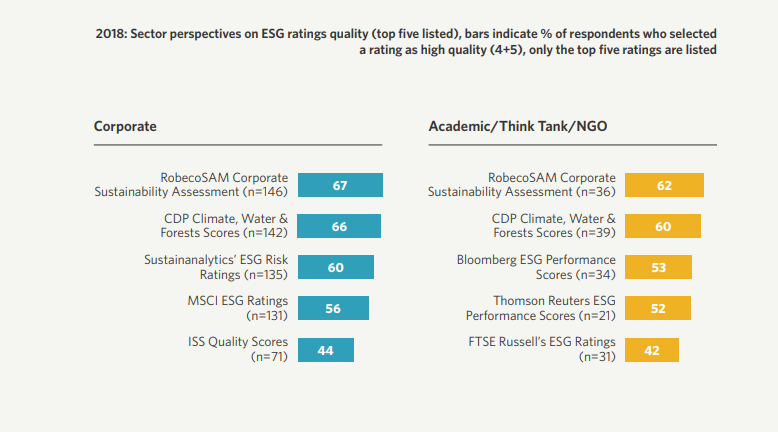 CDP leads the list on the usefulness of ratings, too. 52% of the respondents rated CDP data as "useful" and ranked CDP as second.
CDP also has the second highest score with 52% in terms of quality and usefulness of its ESG ratings.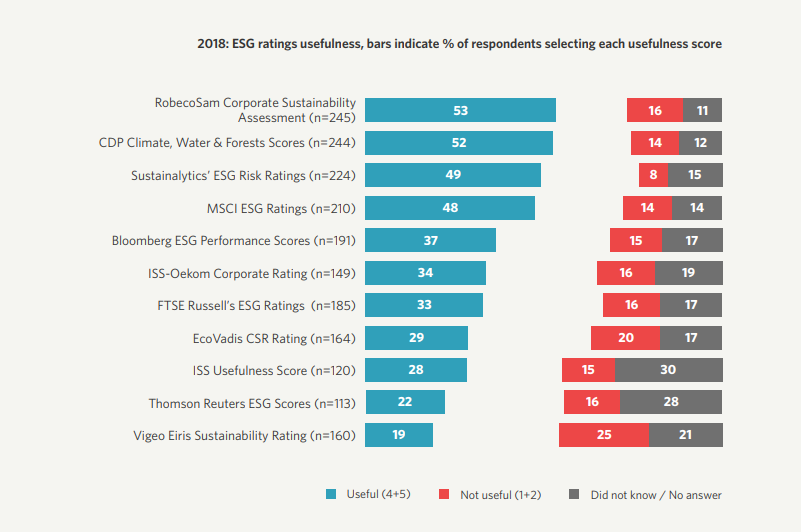 -----
For more information, please click here.