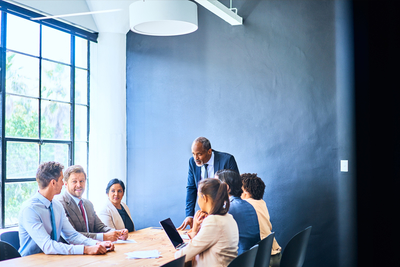 Submitted by nuraltin on January 13, 2021
In December 2015, responding to persistent environmental disasters that disrupted ecosystems and human health, causing unforeseen business losses and jeopardizing assets and infrastructure, the Financial Stability Board launched the TCFD. These leaders understood that climate change and financial risk were linked. They knew that the global economy could potentially face a tumultuous transition to a low-carbon future without reliable climate-related financial information.
In 2018, CDP redesigned its climate change questionnaire to align with the TCFD's guidelines – specifically, we added 25 TCFD-aligned questions contained within the Governance, Risks & Opportunities, Strategy, Targets and Emissions modules. These TCFD-aligned questions include specific methodologies for high impact sectors such as financial services, energy, agriculture, transport and materials.
CDP's alignment with the TCFD means that disclosing companies have ready-to-go material climate and natural capital disclosures that can be used for their annual reports. Many investors use CDP's data to mitigate financial risk within their portfolios and to select which companies are best positioned in a climate-constrained future.
Investors cannot make apples-to-apples comparisons on sustainability information if companies do not report their data within a common framework. Standardized disclosure is required for effective decision making by investors, purchasers and the wider market because it provides them with objective, comparable data in the same format – unlike individual company sustainability reports, which are subjective and require the data user to carry out additional analysis. Companies that choose to solely provide TCFD-related information via standalone reports end up doing themselves a disservice.
Disclosure through CDP also prevents greenwashing. The standardized framework CDP provides makes it clear to investors what critical climate actions companies are – and are not – implementing.
Luckily, TCFD-aligned disclosure is mainstreaming. CDP has grown from 245 companies disclosing in 2002 to over 9,600+ companies representing over 50% of global market value disclosing in 2020. We have reached critical mass.
You can reach the full news here.