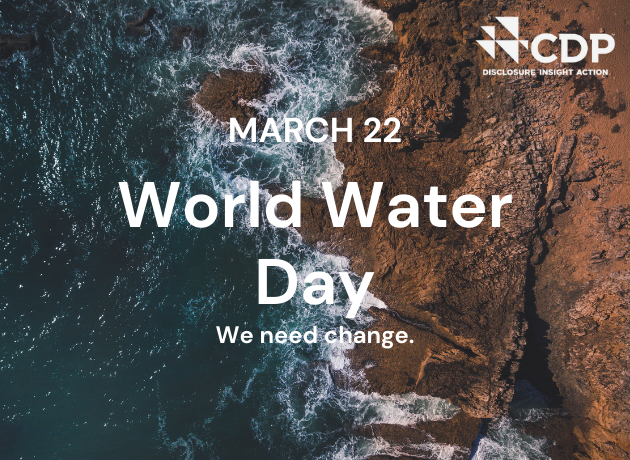 Submitted by isil.oral on March 23, 2023
Every year, the United Nations celebrates World water Day on March 22 to highlight the importance of water for ecosystems and global health.Especially on this day, everyone is ecouraged to think about hygiene and sanitary problems, and health crises caused by water safety and drought that many country is faced today. 
According to the CDP's newly released Water Report, drought and combat against it, plays a huge role in many global crises of modern world: from hygiene to hunger, health issues to ecosystem impacts. However, despite their undeniable role, 107 countries are still lagging behind in achieving the goal of managing water resources sustainably by 2030. Additionally, the report reveals many significant findings regarding the opportunities that the private sector can benefit, as well as the goals they can set and the steps that they already took. To reach out the full report, you can click here. 
This year, at the United Nations Water Conference, which will take place between March 22 and 24, we hope that more ambitious targets will be set for our world, within the scope of "Clean Water and Sanitation", which is the 6th Sustainable Development Goal, and all the stakeholder will take the neccessary steps in this regard.