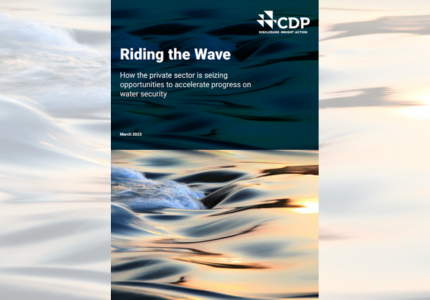 Submitted by isil.oral on May 12, 2023
The 2022 Global Water Report shows the huge untapped financial opportunities which come from valuing water.
Key findings from this year's report include:
Global brands report water-related opportunities worth US$436 billion.
4x more opportunities for those firms integrating water into business strategy.
85% increase in disclosure over the last five years.
Companies across the sector spectrum are transitioning away from polluting and water-intensive products.
Please click here to download the full report.