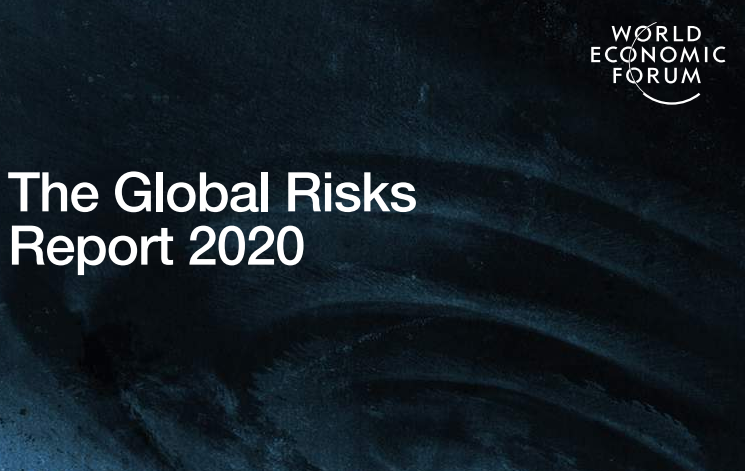 Submitted by firuze.alpaydin on February 10, 2020
The Global Risk Report 2020 has been published by World Economic Forum.
Here are some highlights from the report:
- According to the Global Risks Perception Survey, the top 5 global risks in terms of likelihood are all environmental. "Failure of climate change mitigation" is the number one risk by impact. The report urges the organizations and governments to realize the "climate realities and take action for transition to a low-carbon economy.
- "Economic confrontations between major powers" is one of the biggest risks according to WEF's multistakeholder community. This can affect the investment trends in 2020 because global investment environment easily affected by uncertainty or by tension between major powers.
- According to the report, alongside the risks we have some opportunities -especially for using technology on climate issues. The report stated: "For example, recently a start-up announced it had developed a way to harness AI and mirrors reflecting the sun to create the extreme heat required for industries."
Please click here to reach the report.