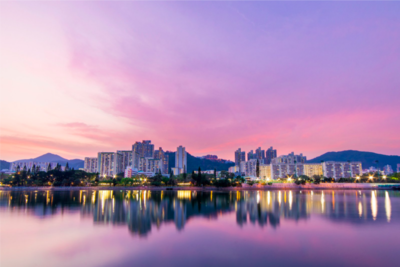 Submitted by nuraltin on November 24, 2020
Global environmental non-profit CDP announces the 88 global cities that continue to lead on environmental action and transparency during 2020, despite the pressures of tackling COVID-19. Despite the coronavirus pandemic, 34% of cities are new to this year's A List.
This year's A List shows major progress since the signing of the Paris Agreement in 2015, demonstrating that impactful and urgent environmental action is possible: Only 61% of cities on this year's A List (54/88) disclosed their environmental data through CDP in 2015. In 2015, half of the cities on the 2020 A list (44/88) did not report Greenhouse gas (GHG) emissions reduction targets. Today, they all report targets and 38% (33/88) aim to reach net zero emissions by 2050 or earlier. All A List cities have also made progress on building resilience to climate change, reporting plans to adapt to climate impacts. In 2015, only 30% (26/88) of 2020 A List cities were reporting such plans.
Municipalities responding to CDP Cities Program in Turkey are; Metropolitan municipalities of Adana, Balıkesir, Nilüfer, Denizli, Eskişehir, Gaziantep,İstanbul, Kadıköy, Seferihisar, Village of Kadıovacık.
You can reach full news here.