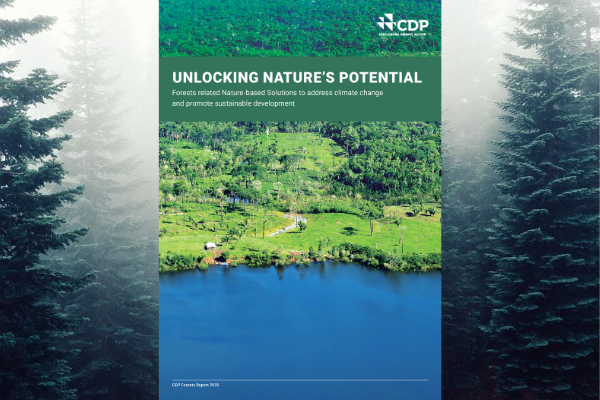 Submitted by firuze.alpaydin on May 13, 2020
This policy briefing is CDP's first look at the actions taken by companies on Nature-based Solutions (NbS) within its forests' disclosure data. Companies are increasingly recognizing the impact they are having on the environment throughout their supply chains and are starting to plan and implement corrective actions within their operations. Many have already begun undertaking Nature-based Solutions in areas such as forest conservation, wetlands restoration, reforestation, mitigation of flooding and drought risks, among others. Detailed information on how companies are carrying out NbS within their operations, however, is still lagging.
Currently, companies responding to CDP from Turkey disclosing to Climate Change or Water Program. But soon, disclosing to Forest Program will become widespread among our country. For this reason, it is crucial for companies to prepare themselves for the future by following the developments in this field.
NbS are a cost-effective way to build ecosystems resilient to a changing climate, while also delivering other sustainable development benefits. Yet, many businesses are unaware of the potential, with only 15% of companies disclosing through CDP's Forests Questionnaire implementing any sort of NbS. Nature-based Solutions (NbS) is an umbrella term to describe a wide array of ecosystem-based options to mitigate climate change and ensure ecosystem sustainability. Recent scientific work has shown that NbS "can provide 37% of cost-effective CO2 mitigation needed through 2030 for a >66% chance of holding warming to below 2°C.[1]
The report also provides a preliminary list of recommendations for policymakers:
-Recognize the role and participation of non-state actors in driving NbS and contributing to ecosystem resilience
-Mobilize finance for NbS
-Mainstream NbS into legislation and regulatory frameworks for policy coherence between climate change, biodiversity, and sustainable development
Please click here to read the full report.