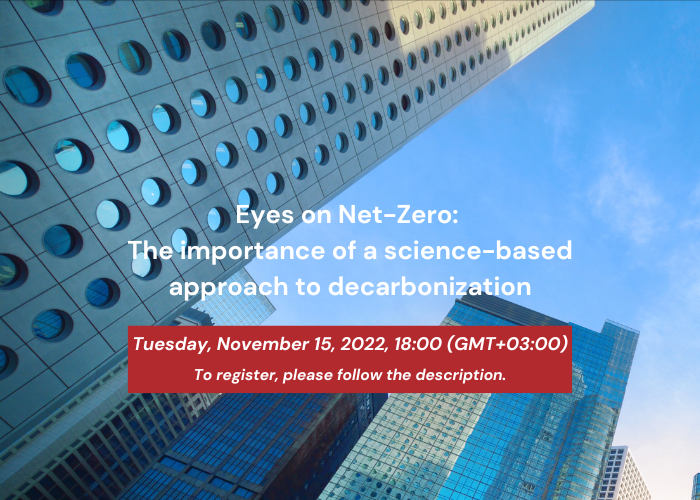 Submitted by selincene on November 3, 2022
Join us for this exciting event exploring the latest developments in the corporate target-setting landscape. During the session, leading companies with Net-Zero targets approved by the SBTi will discuss the key drivers for them to set such robust long-term targets, the learnings from their target-setting experience and how they are overcoming decarbonisation challenges to achieve their goals. We will be joined by Hiba Mooney, Head of Climate and Environmental Strategy at Hewlett Packard Enterprise and John Dulac, Group Climate Change Manager at Saint-Gobain, with more speakers to be confirmed.
The second part of this event will focus on the SBTi's recently released Forest, Land and Agriculture guidance (FLAG) - the world's first method for companies to set science-based targets that include land-based emission reductions and removals. Martha Stevenson, Senior Director at WWF and the SBTi and Autumn Fox, Climate Sustainability Senior Manager at Mars, will discuss the critical role the 'FLAG' sector holds in efforts to tackle climate change and explain how companies should incorporate this new guidance into their planning and take action now.
Date: Tuesday, November 15, 2022 
Time: 18:00 (GMT+03:00)
Duration: 1 saat
To register: https://bit.ly/3t5WE2F