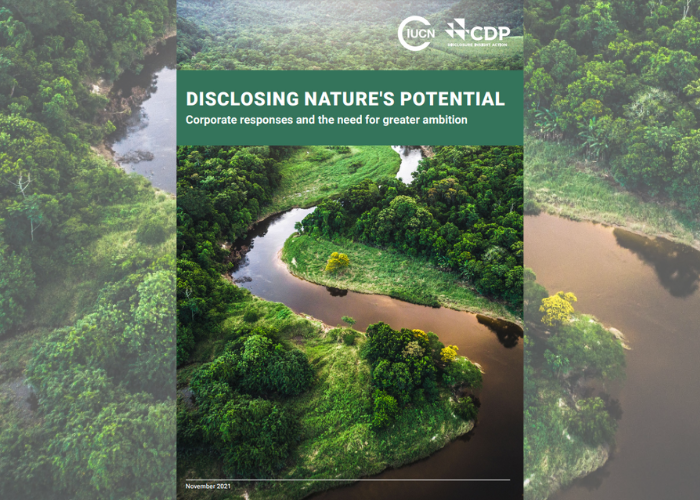 Submitted by isil.oral on December 27, 2022
CDP and IUCN (International Union for Conservation of Nature and Natural Resources) published their joint report "Disclosing Nature's Potential: Corporate responses and the need for greater ambition" on November 5, 2021. In this report, they jointly analyze the extent to which companies reporting to the CDP are moving beyond climate, forest and water to consider wider risks, impacts, opportunities and responses to nature.
Please click here to reach the full report.