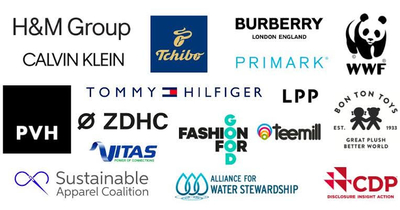 Submitted by firuze.alpaydin on August 31, 2020
Severely affected by the COVID-19 pandemic, the fashion, apparel and textile sector has seen unprecedented disruption to its operations and supply chains. Across the globe, thousands of factories and stores have closed. Many are now reopening, but millions of workers remain in a precarious position.
As global operations slowly resume, 18 major companies, brands and organisations have published an Open Letter stressing the need for the sector to build back better and more sustainably from this crisis – to ensure that the COVID-19 pandemic helps speed up the transformation of the sector.
Specifically, the signatories to the Open Letter call on other companies, brands and organisations in the fashion, apparel and textile sector to:
Support and encourage governments to deploy Green Economic Recovery Plans;
Maintain and strengthen corporate sustainability commitments;
Recognize the importance of WASH and pledge action;
Recognize the importance of nature, particularly freshwater ecosystems, in maintaining human wellbeing;Increase brand-led sustainability efforts and ensure a role for circularity;
Enhance and strengthen supplier relationships; and
Enhance traceability and transparency;
Signatories to the Open Letter:
Alliance for Water Stewardship
Bon Ton Toys
Burberry
Calvin Klein
CDP
Fashion for Good
Fashion's Responsible Supply Chain Hub (FReSCH), University College Dublin
H&M Group
LPP
Primark
PVH
Sustainable Apparel Coalition
Tchibo
Teemill
Tommy Hilfiger
Vitas
WWF
ZDHC
Please click here to read the open letter.