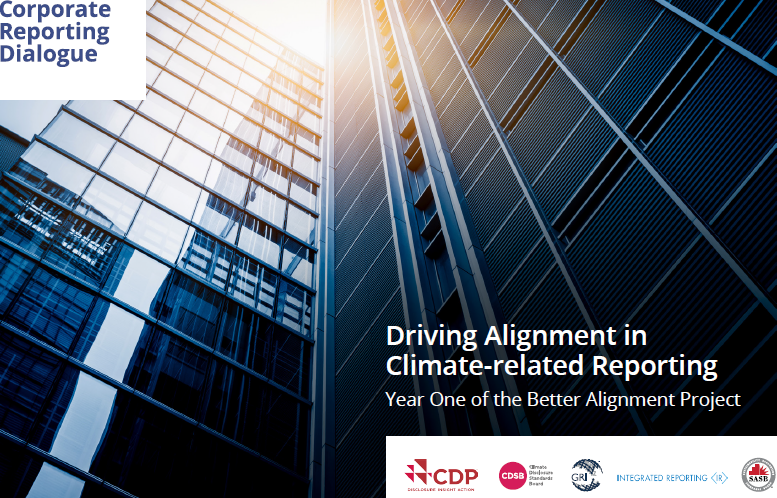 Submitted by firuze.alpaydin on November 15, 2019
The Better Alignment Project, an initiative of the Corporate Reporting Dialogue (CRD), brings together CDP, CDSB, GRI, IIRC and SASB to explore how these framework and standards setters can work together more to better support organisations in preparing environmental, social and governance (ESG) disclosures. The two-year project seeks to eliminate the reporting burden, improve the coherence, consistency and comparability of the Participants' frameworks and standards.
Please click here to read the report on Better Alignment Project.