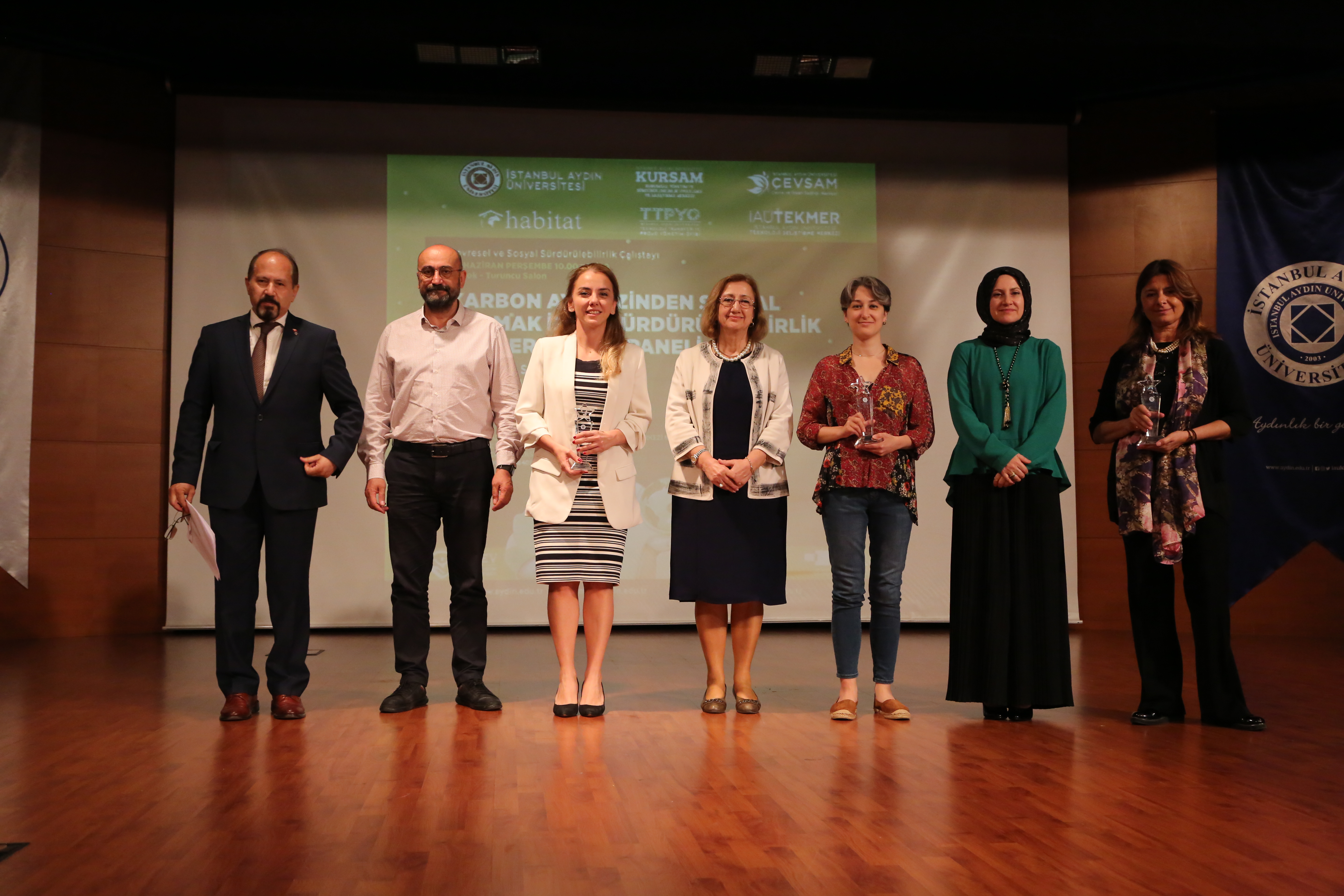 Submitted by idil.dagdemir1 on June 6, 2022
Award to CDP Turkey!
CDP Turkey received the award for its contribution to environmental and social sustainability in the event themed "Sustainability Practices from Environmental and Social Perspective" organized by Istanbul Aydın University KURSAM (Corporate Governance and Sustainability) Application and Research Center on Thursday, June 2nd. CDP Turkey Projects Manager İdil Zeynep Dağdemir received the award on behalf of CDP Turkey at the award ceremony that took place at the "Sustainability Conference from Carbon Footprint to Social Fingerprint" held as part of the event.
During the conference and the panel, it was emphasized how important it is for the business world to report for a sustainable economy. In the past months, CDP Turkey has published the "CDP Turkey Climate Change and Water Report 2021", which includes the analysis of the data announced by companies disclosing their enviorenmental data to investors and other stakeholders through the CDP platform in 2021.
Click for the CDP Turkey Climate Change and Water Report 2021.
Click for the launch conference with the results and commentary on the report.