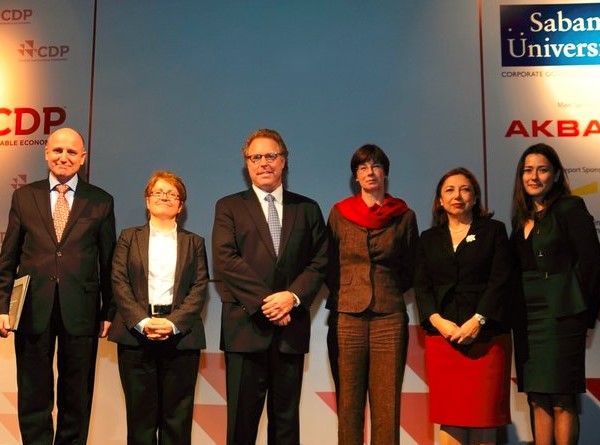 Submitted by mirhan on February 4, 2018
The Carbon Disclosure Project initiated by Sabancı University Corporate Governance Forum since 2010, with Akbank and Ernst&Young Turkey as the main sponsors, the report shared publicly in Sabancı Museum The Seed Hall on November 26, 2013. Providing a platform where companies can present their climate change strategies to international corporate investors, CDP is considered the world's most prestigious and widespread environmental initiative.
CDP Turkey 2013 Climate Change Report is an analysis of the responses of the companies included in the CDP from Turkey and includes the main trends related to climate change in Turkey. The number of BIST 100 companies that responded to the CDP Turkey 2013 Report in which the preface is written by the United Nations Environment Programme Finance Initiative (UNEP FI) President David Pitt-Watson, CDP CEO Paul Simpson and Akbank Chairwoman Suzan Sabancı Dinçer, was 17 in 2012, this year the number increased to 28 with 65% percentage.
Please click here for rest of the news.