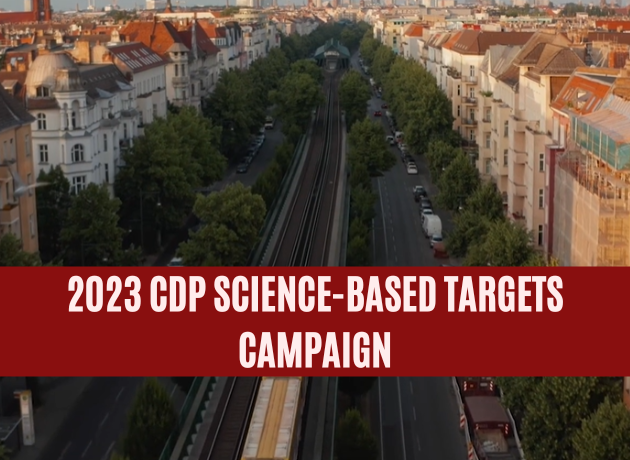 Submitted by isil.oral on June 19, 2023
The CDP Science-Based Targets (SBT) Campaign offers CDP Capital Markets signatories and Supply Chain members the opportunity to play a key role in accelerating the adoption of science-based climate targets in the private sector, by collaboratively engaging companies on this matter.
During this year's campaign, CDP will send a letter on behalf of its Capital Markets signatories and Supply Chain members, to a pre-selected sample of over 2,100 high-impact companies, asking them to commit to and set 1.5°C-aligned Science-Based Targets. From Turkey, CDP contacted 41 companies as well, in order to encourage them in their SBT journey. 
The number of financial institutions supporting the campaign continues to grow – with 220 CDP signatories supporting the campaign in 2021, and 273 supporting the campaign in 2022. This continued growth demonstrates the increased expectations for corporate ambition and the need for meaningful action toward decarbonizing investment and lending portfolios.
An introductory webinar, which will be held on Wednesday, June 28th, will kick off the 2023-2024 CDP Science-Based Targets (SBT) Campaign. The webinar, provides an overview of the Science Based Targets initiative (SBTi) and the latest updates, offer insights on the CDP SBT campaign, and gives attendees a chance to ask questions. The webinar is open to CDP Capital Markets Signatories and Supply Chain members. There will be two sessions that attendees can choose which one they want to participate. 
For more information and to register for the webinar, please click here.