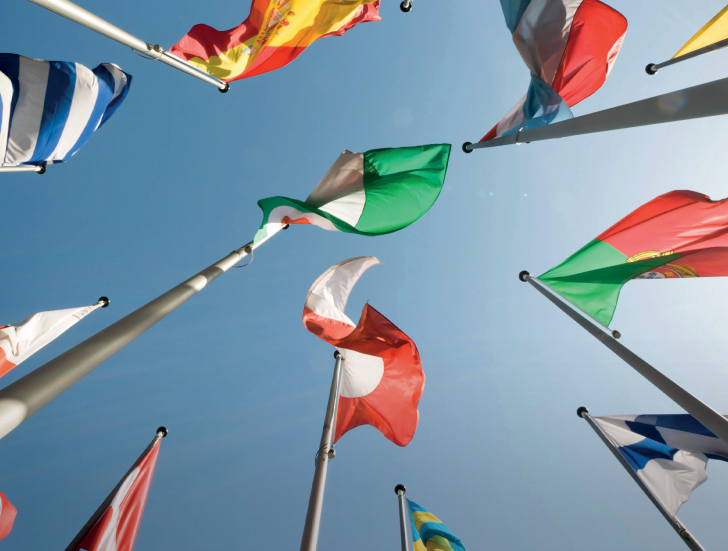 Submitted by temelzeynep on February 19, 2019
Annual CDP report covering companies worth three quarters of European market cap finds 47% reward their senior management for managing climate topics, with 1 in 4 tying incentives to climate targets.
80% of companies see business risks in adapting to climate change, yet over half still have no total emissions reduction target.
As environmental awards are announced, French businesses lead Europe's sustainability trend - with a third of CDP A List awards and 7 of the 10 most climate-friendly investment funds in Europe.
76 European companies, half of the global total, are recognized as pioneers for environmental action, including: L'Oréal, Unilever, Bayer, Firmenich, Telefonica, EDF, ING Group and Carrefour.
Investment funds from BNP Paribas AM, Candriam and Banque Postale AM among 10 awarded for climate performance, as analysis shows half (46%) of the funds' top company holdings are rated A by CDP this year.
The companies and investment funds leading on environmental sustainability are recognized today as CDP, the non-profit environmental disclosure platform, hands out its annual awards at the launch of its European Report: Higher Ambition, Higher Expectations*. 
Analysing environmental disclosures by 859 companies, the report finds 75% now believe so-called 'transition' risks, such as new climate legislation, will meaningfully affect their businesses.
To manage these risks, as many as 47% of companies now offer monetary incentives to their C-suite or boards, while 1 in 4 incentivize meeting climate targets financially.
The study also finds that, by 2020, 72% will use different climate scenarios to inform their business strategies. Such scenario analysis helps companies consider their performance in different 'alternative worlds', such as if global warming is limited to 2°C or lower as a result of vastly reducing emissions.
Almost 9 in 10 European companies responding to CDP see business opportunities resulting from climate change, including almost half who expect more demand for lower carbon goods.
The report follows recent warnings from the Intergovernmental Panel on Climate Change (IPCC) that the global economy needs a radical transformation to prevent climate change's worst effects, and from the World Economic Forum, whose annual Global Risk Report ranked environmental risks top.
-----
* To read CDP Europe Report 2018, please click here. 
For more information, please click here.