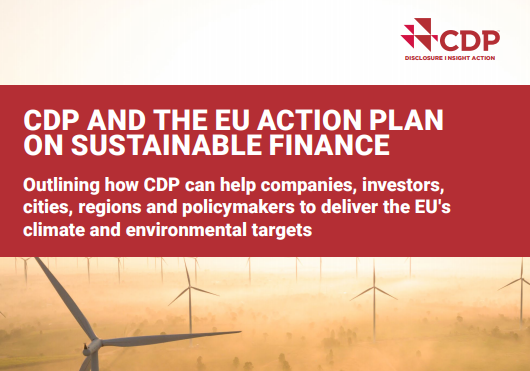 Submitted by firuze.alpaydin on November 14, 2019
The European Commission's Action Plan 'Financing Sustainable Growth' aims to move European financial market actors to allocate substantial private capital towards businesses which are transitioning towards zero carbon and resource-secure business models.
In this regard, The CDP stakeholder groups – investors, companies, cities and regions, and policymakers – are key players in the transition of the European economy towards sustainability, resilience and well-being for people and planet.
Please find the report which outlines how CDP can help companies, investors, cities, regions and policymakers to deliver the EU's climate and environmental targets below.