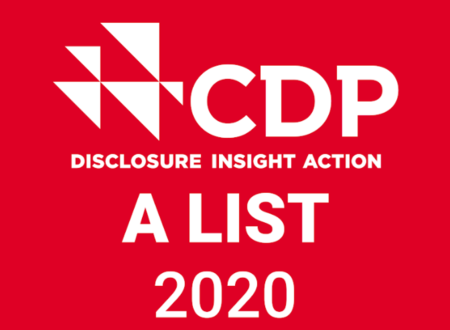 Submitted by firuze.alpaydin on December 8, 2020
CDP 2020 scores have been released! This year, Garanti BBVA and Tekfen Holding have made the CDP Global A List.
We thank all the 60 companies in Turkey which responded to CDP this year, despite the unprecedented challenges faced in 2020.
Why has the A List grown so much this year? Does this show an increase in environmental action, or is it methodology changes?
This year the A List is over 300 companies, a 45% growth from 2019. To have such a significant increase, especially in such a challenging year marked by COVID-19, is very encouraging. A key reason for this growth is that we have seen a significant growth in companies disclosing this year – 9,600 companies disclosed through CDP in 2020, which is up 14% on last year. This is an important step in its own right as more companies are choosing to be transparent and share their data with the market.
As for methodology changes: there have been some minor changes to the climate methodology in 2020 which broadly balance each other out, no major changes for water, and the forests scoring methodology was made slightly more stringent. This change is likely driven by growing environmental concern and pressure from the market, governments and the public.
Do CDP scores show transparency only, or environmental performance as well?
They show both, depending on the score level. CDP considers transparency of disclosure to be fundamental to environmental performance, so companies need to first provide a high level of completeness at disclosure level to be even scored on awareness level, and need to perform well on that to be scored on management, which they need to achieve to be considered for leadership level.
Management and leadership levels (B-A scores) require demonstration of good or leading environmental performance as well as transparency.
Are companies doing enough to combat climate change and other environmental crises?
The fact that there are more A List companies this year does indicate growing corporate environmental awareness across the board and greater action for forests and water security. This is particularly impressive given the immediate pressures on companies this year from the COVID-19 pandemic and its economic fallout.
However, it's important to put this in context – the business world as a whole is not doing anywhere near enough to deal with environmental risks, and this is reflected in the fact that a massive 74% of companies score a D-C score. Even more concerning, 3,700+ companies failed to disclose any data when requested by investors or customers, and over three times this many failed to disclose (so received an F) for at least one theme. 
Globally, we need emissions to halve by 2030 and reach net zero emissions by 2050 at the latest. While we see an encouraging increase in environmental awareness among companies this year, it still doesn't match the scale and urgency of the climate and ecological emergency. 
How has COVID-19 impacted the disclosure and scores this year?
The COVID-19 pandemic has had severe impacts on the economy and society, with many companies under enormous immediate pressures. In recognition of these challenges, CDP decided to extend the disclosure deadline this year by one month, giving companies extra time to prepare their disclosure response. Early on in 2020, many people were concerned that environmental sustainability would take a back seat this year as business would be distracted with immediate challenges from the health and safety of employees to disrupted supply chains to collapse in demand due to social distancing measures in many countries. However, we have in fact still seen a rise in the number of companies disclosing and the number achieving an A score. 
For some, the pandemic has shown how fragile the global economy is and renewed calls for a more resilient and sustainable economy. In May 2020, 155 business leaders called on governments to align the post-COVID recovery with the transition to net-zero economy.  However, we need to remain cognizant that there is a lot of variation in how companies have been affected, by country and sector, and some companies will have struggled much more than others, including with their ability to thoroughly report their environmental actions progress.