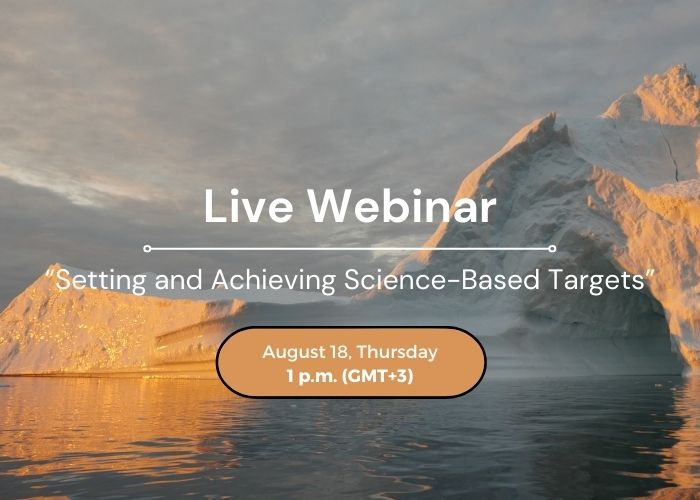 Submitted by selincene on August 17, 2022
Making a commitment to the Science Based Targets initiative (SBTi) and establishing a science-based target (SBT) is an essential part of every organization's climate action. During this webinar, we will discuss how to set an SBT including the tools to help you do it, and demonstrate how to map, track and realize emissions reductions so you can be confident of the targets set and how to reach them.
Getting started with SBTs: the methods, criteria, Scope 3 target-setting, and SBTs in the CDP Questionnaire.
Please click on this link to register for this webinar, on Thursday 18 August, at 1 p.m.